Because of highly sensitive intellectual property rights, contemporary art can rarely be shared over the Internet. WallMuse offers a practical solution to manage distribution rights as well as a robust encryption to broadcast HD/4K on multiple screens of different digitized contents.
The Shared Business Model shares 50% of revenues with artistic users from public and private subscriptions. The Museum, Festival, Biennale or Centre when it has the rights may represent artists to collect and share revenues. WallMuse has also negotiated the rights to broadcast over 95 000 artists internationally which may help you broadcast digital exhibitions.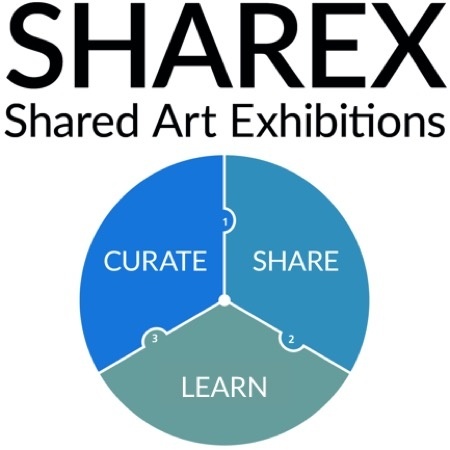 Access the site https://sharex.wallmuse.com/en/homepage/
WallMuse, the Royal Museums of Fine Arts of Belgium and the MOMUS Contemporary Art Greece are co-funded by Creative Europe Culture program to share, & support digital contemporary art exhibitions internationally.
Because of rights, contemporary art can rarely be shared over the Internet. This concerns most of the wealth presented by museums, festivals and other cultural mediators.
The project will demonstrate to curators and professionals how to conceive, develop and broadcast their digital exhibitions with ease and efficiency.
The partners are:
co-curating digital exhibitions that will be deployed, indicating audiences and the shared business model to demonstrate outreaching and income generating incentives.
co-developing a set of guides for museums, art centres and festivals/biennales.
The partners will present its results at different events and hold its own webinars. A user association may be established to sustain this project and to represent museum, art centre and festivals' demands regarding art digital exhibitions, to initiate new projects by facilitating collaborations, and to further disseminate digital exhibition possibilities.
Related Subscription
Request Multiple Accounts

Institutions, foundations, cultural centres and other cultural mediators may email us.