Digital Exhibitions enable to digitally curate the multimedia contents upon a timeline where contents are ordered and have specified durations. When a Montage is made for multiple screens, the number of screens is indicated.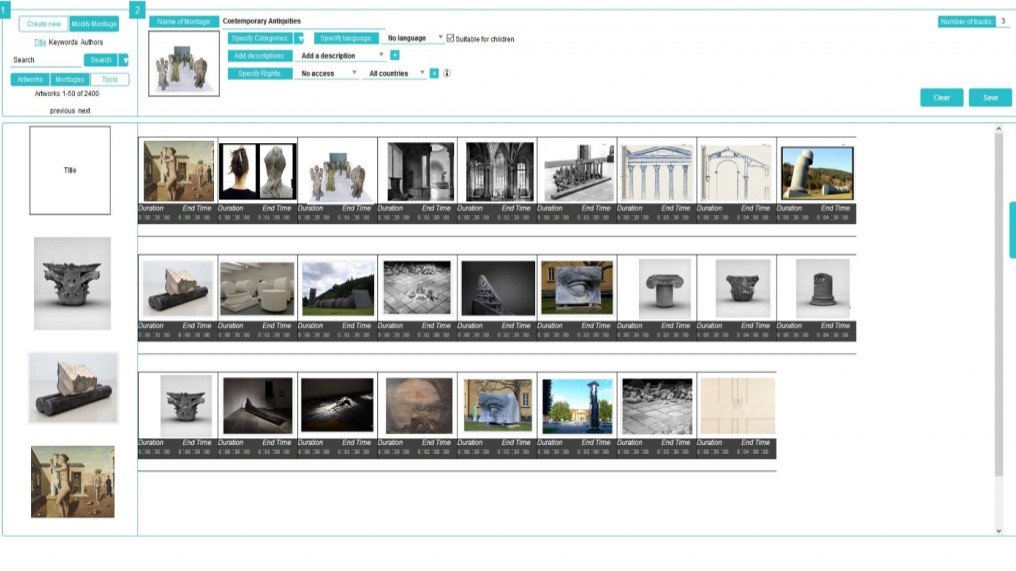 Montage Contemporary Antiquities prepared by SHAREX Project
Curators often consider using many displays, for both aesthetic and informative purposes.
[/vc_column_text][/vc_column][/vc_row][vc_row][vc_column css=".vc_custom_1558605730674{background-color: #f0f0f0 !important;}"]
Tutorial on creating / modifying a digital exhibition

[/vc_column][/vc_row]