Professional solutions
Professional subscriptions are offered to hospitals and retirement homes, public spaces, restaurants, hotels, stations, airports that wish to share digital exhibitions in their public spaces.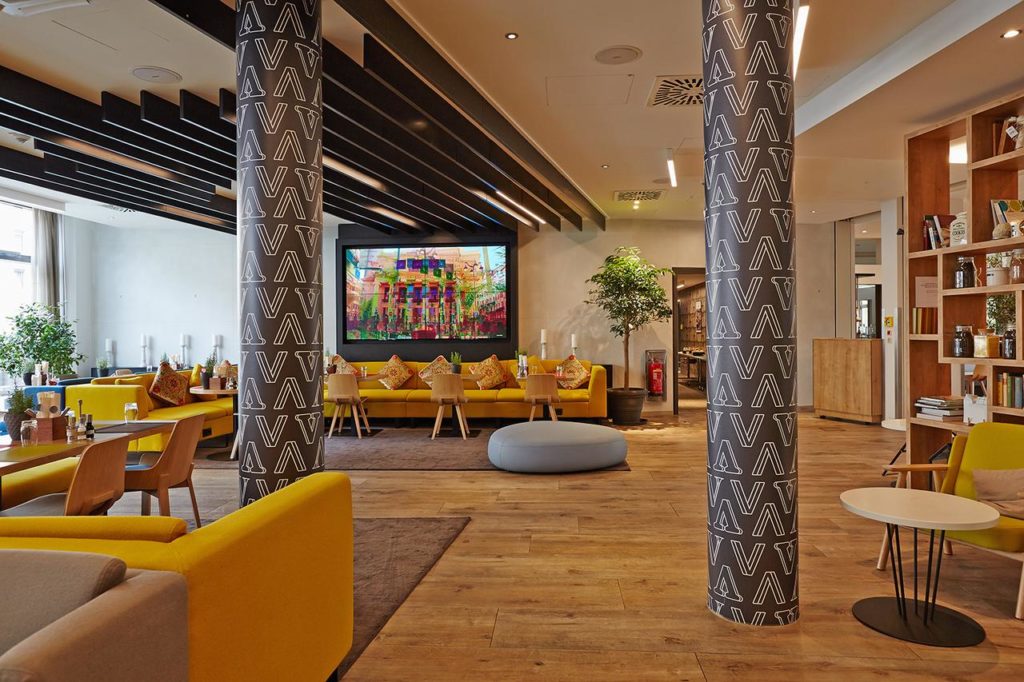 The Catalogue comprises exhibitions on contemporary art, photography art, video art and digital art, prepared with help of museums, festivals and art centres. Select the exhibitions of your choice, and prepare Playlists, even remotely for the given locations of your choice.
The exhibitions are broadcasted on one or many complementary screens, projectors as well as on video walls. Interiors are enhanced through the exhibitions that are dynamic, contemplative and esthetical.
Customers through different means may also find information on artists and their works.
Immersive phygital and environmentally friendly installations
Related subscriptions