Professional solutions
Professional subscriptions are proposed to public spaces such as hospitality, offices, retail, stations, airports, hospitals and retirement homes…  They select digital exhibitions or can add their own with restricted content so adapted to augment and sublime their spaces.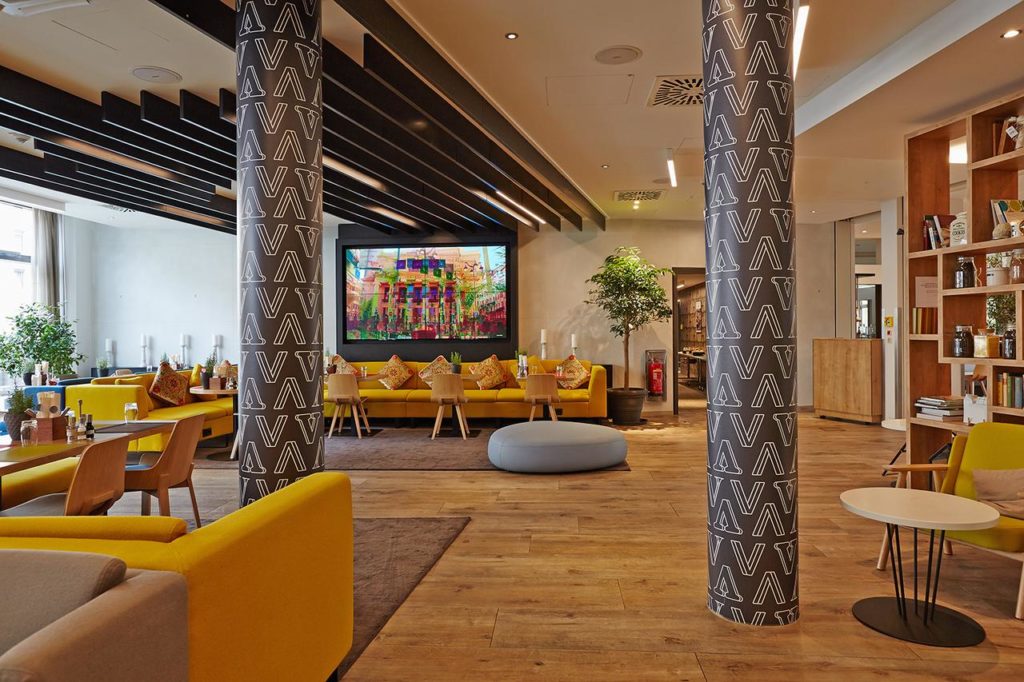 The Catalogue comprises exhibitions on modern and contemporary art, photography, video art and digital art, prepared with help of museums, festivals, art centres and artists or their collectives.
The exhibitions are broadcasted on one or many complementary screens, projectors, eventually on video walls or destructured displays according to their broadcasting rights.
Interiors are enhanced through the exhibitions that are dynamic, contemplative, immersive-like and informative.
The public may also access further information on the artists, the artworks and eventual physical mediators or locations.


Immersive phygital and environmentally friendly installations
See our environmental measures.


Health and wellness
Related subscriptions
[product_category per_page="12″ columns="4″ orderby="" order="" category="hospitality-and-public-spaces"]
Account Requests
Companies and organisations may contact us for further information.